It's now 6 weeks in since I set to do a 8 weeks challenge to reduce my belly and overall body fat. My goal is to lose as much fat as possible while trying to maintain maximum muscle mass. In case you missed my first blog series on this topic (dieting and workout splints) find it here. I missed the deadline of posting the blog on progress after splint 1 and therefore I have decided to combine both splint 2 and 3.
Quick Updates on My Progress
Week one was good, dived into the challenge with a lot of energy.
Week two was more tempting in terms of staying on track with the workout routine. I managed to get in 2 good workout instead of the desired 4 times. I however did well on my diet. I also attended my first cross fit session which felt very intense more than I was used to. I ended up changing my gym because I found the cross fit exercises suitable for what I'm trying to achieve. Plus it's fun to change your routine now and then. I weighed 2 kg less after the 2 weeks period.
This was a busy week at work. I tried to switch in between the cross fit gym and old school bodybuilding splints. I noticed my strength levels were still good despite the reduced caloric intake and even improved in some of the exercises. I got an injury at the gym while doing squats which hasn't healed yet and has prevented me from doing some exercises effectively.
Week 4 was beast mode all the way especially on my workouts. For the first time ever I did a 10 km jog which took me 1 hr. to complete. It was a really difficult challenge but my two weeks at a cross fit gym came in handy since my endurance had improved.
Week 5 & 6 I reduced carbohydrate intake and relied more on vegetables because they made me feel fuller without taking a lot of calories. I also increased the amount of proteins than other days. Normally taking 8 egg whites and 2 full eggs every day, including beans, chicken & beef as well as protein shakes after every workout in my diet. By this splint I can see the body fat has really reduced and the aesthetics is building on well especially on the mid-section. I have found sweet potatoes to be very good source of carbohydrates because a small piece keeps me full for long and gives me the energy I need to workout. I also noticed that I fatigue fast in the gym when I do not have enough carbohydrates during my workout days. I have therefore included re-feed days where I increase my carbohydrate intake.
Below is an update of my current physique 6 weeks in.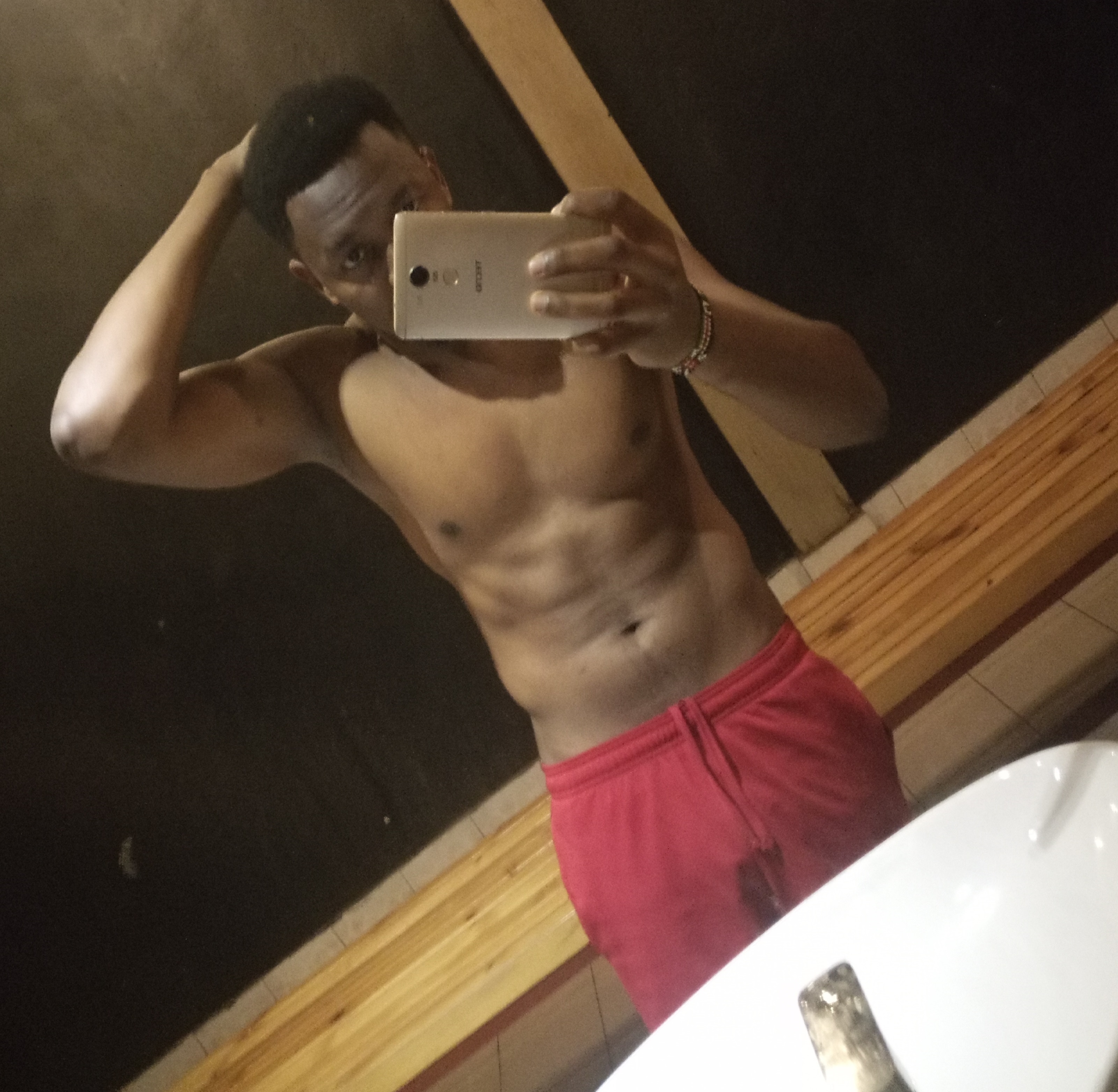 Way Forward
Maintain the momentum in terms of workout and diet
I will be increasing the challenge from the initial 8 weeks to a little bit longer. This is because I missed quality workouts due to my lower back injury.
As I proceed with the shredding, I'm also training to hike Mt Kenya tentatively in August or September. This has changed my workout routine since I need to strengthen my core and legs as well as build on my endurance.
I will continue with the cross fit gym and mixing up different workouts with more intensity.
Increase protein intake as I increase the intensity of my workouts to reduce muscle loss.