Before the world was turned upside down by COVID-19, I decided to get outdoors and challenge myself to a solo hike. Solo hiking is something I have always wanted to do for a long time since my first ever hike at Mt Kenya in 2019.
I therefore decided to hike Mt Kabuye which is the 10 highest mountain in Rwanda standing at 2700 meters, or 8,800 feet above sea level. It is located in Gakenke District in the Northern Province of Rwanda. If you do not have hiking experience this is a good place to start. Also for the love of adventure and new experiences, it wouldn't hurt for an experienced hiker to give it a shot too. I would rate the difficulty level as medium depending on your pace.
The planing was easy ,I knew the gear to carry as well as the food I needed to bring with me to fuel through the hike. As for logistics on how to get to the mountain, I planned on ridding my bike to the foot of the mountain, hike and later ride back to Kigali. I had checked on Google Maps on the route to use and it was approximately 70 Kms from Kigali. I however wasn't sure of how to proceed past Nyirangarama but that was part of the expedition and discovery I wanted to make.
I packed my bag the night before and on a chilly Sunday morning woke up at 6 am, dressed up for the ride and set off. The roads were clear as there was not too much activity going on apart from a dozen of people kipping fit by jogging on the hilly roads. I had for once gotten a chance to experience what my mini beast bike was capable of on the curvy, smooth well maintained road.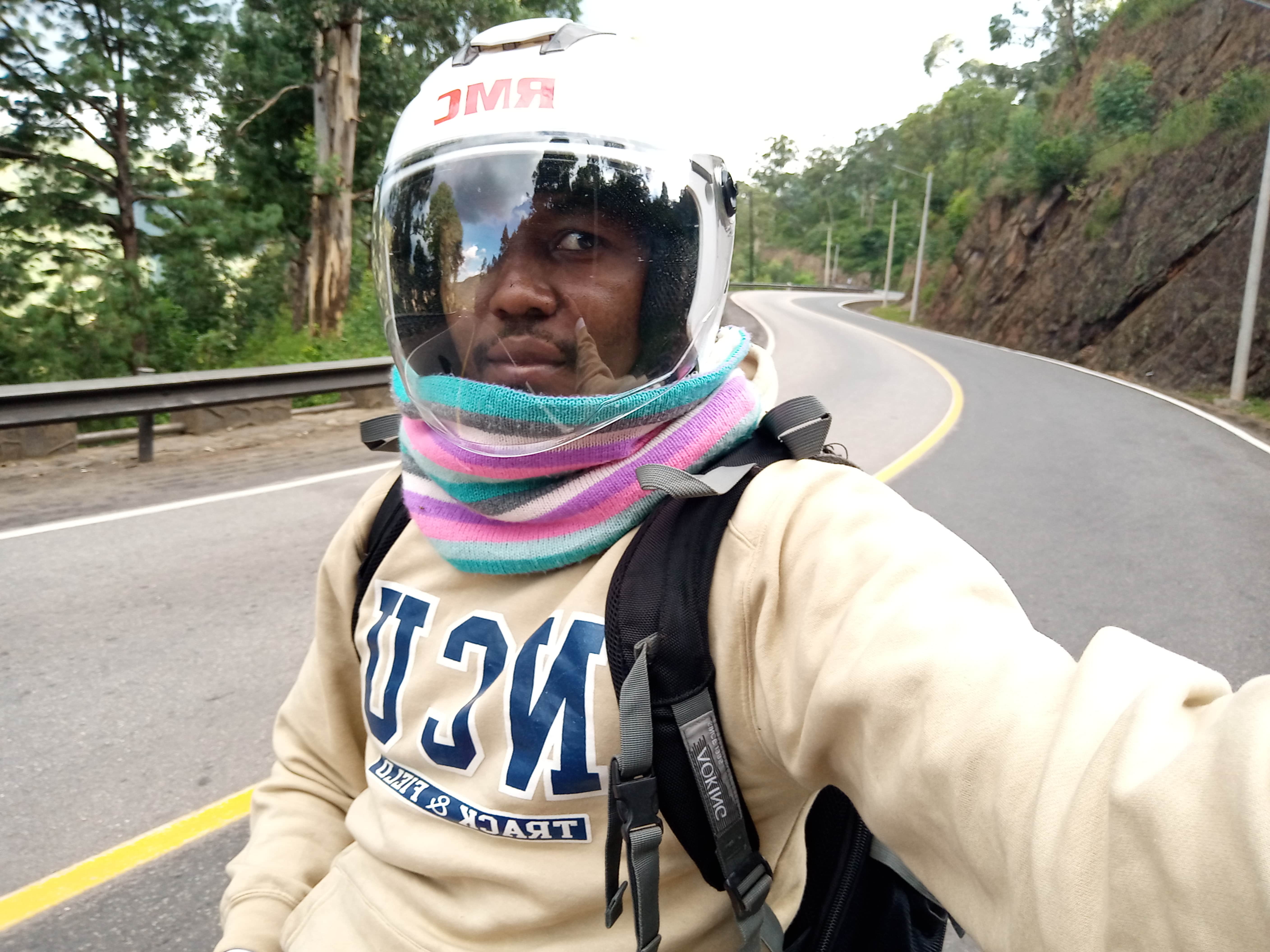 I cruised along the endless hills and varying landscapes and gorgeous scenery and often stopped to take pictures of the nice views. At some point it was chilly and the mountains around seemed to be covered by the clouds.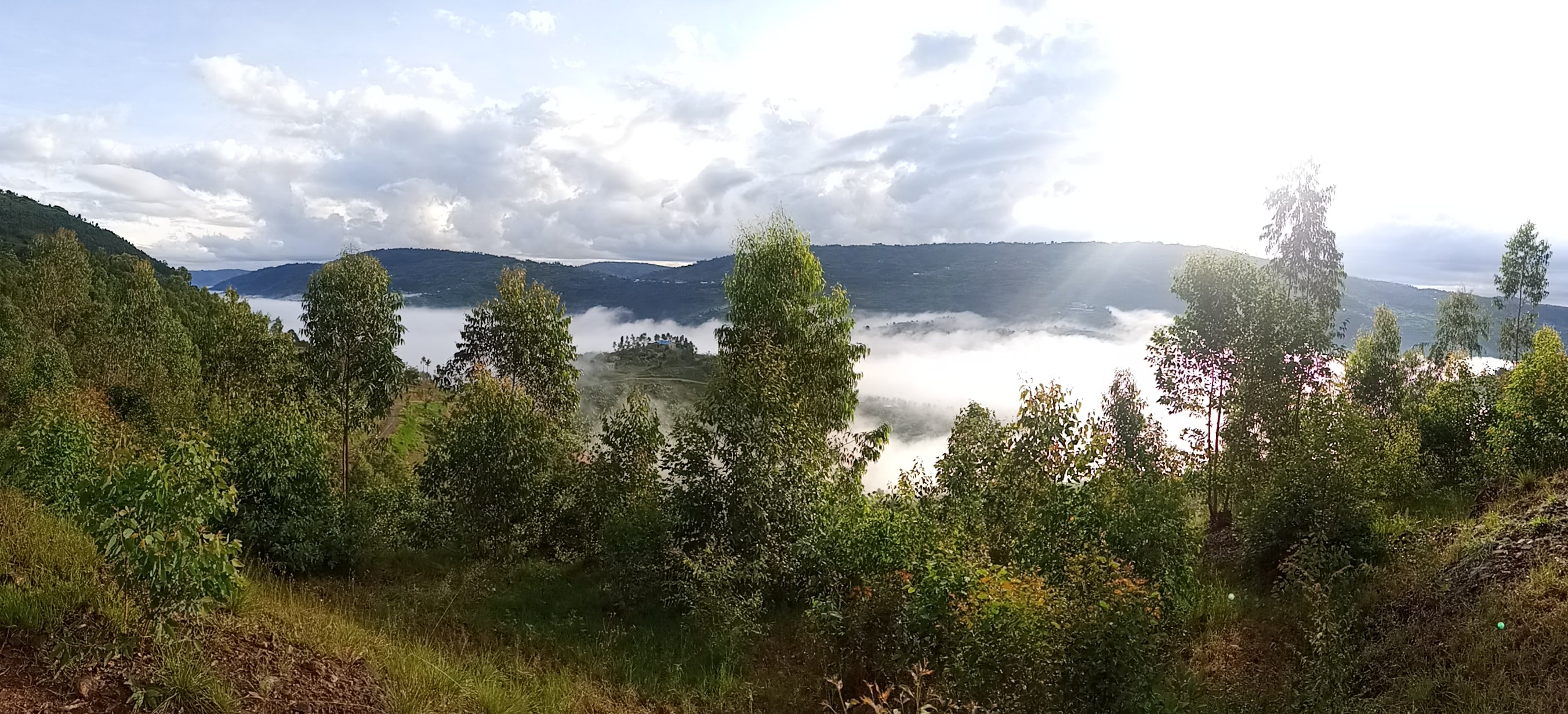 I had challenges locating the starting point of the hike mainly due to language barrier [my Kinyarwanda is very basic :) ]. At some point I took a wrong turn and kept riding for like 5KMs on the wrong direction but got lucky to find a person that could speak in Kiswahili to point me to the right direction. I continued asking people for the correct route and finally made it to the foot of the mountain. A local offered me a spot to park my bike in his compound and all I did was lighten up on clothing layers and started the hike at 1715 meters on the main trail.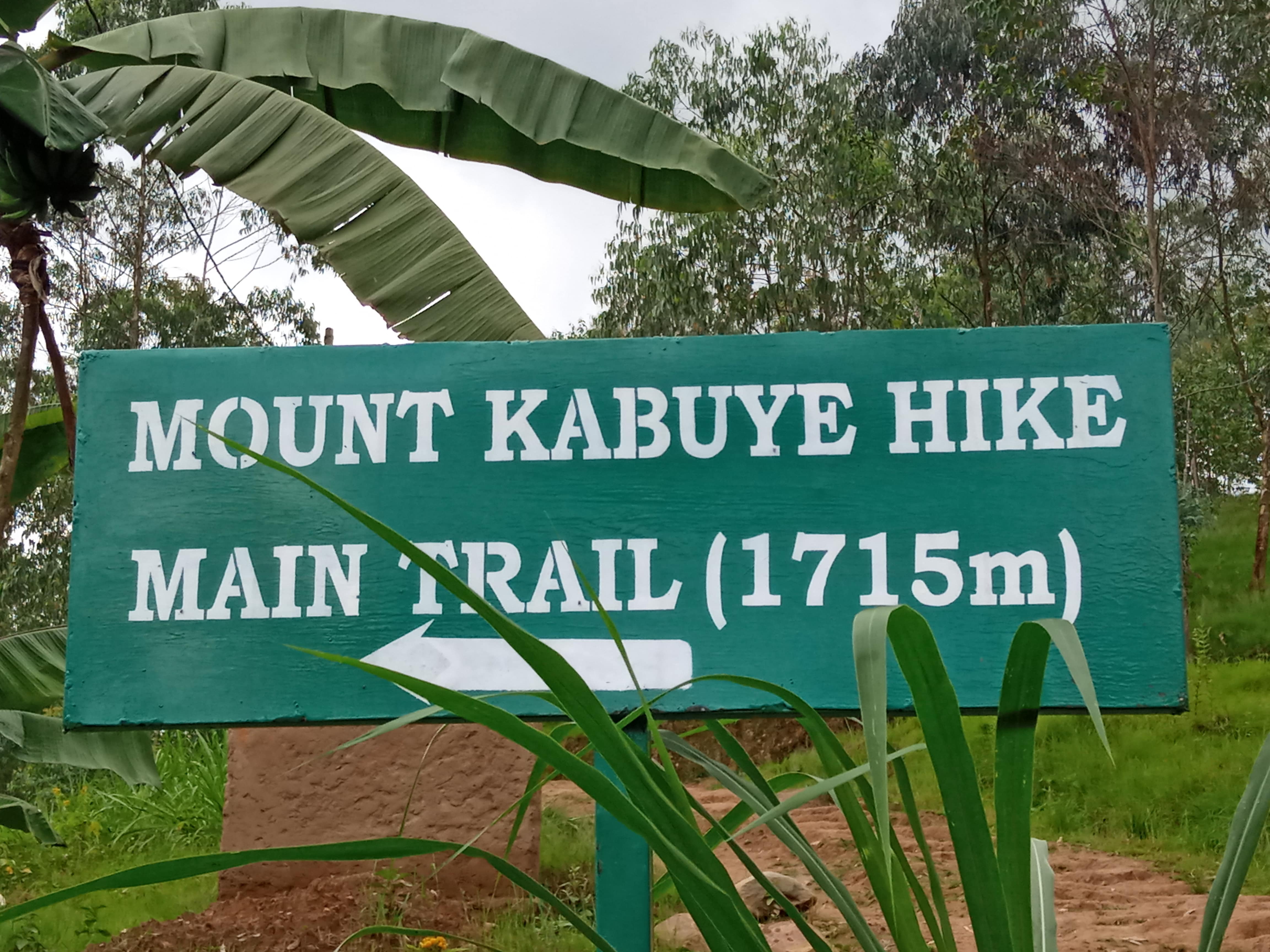 The trail is easy to follow but can be challenging due to multiple diversions. There are mounted direction posts so if you miss the trail you will be able to trace back easily. There are also a lot of people living on the mountain from the foot until around 2500 meters and often you will have people heading the same route that you can ask for confirmation that you are on the right trail. Behind me was a young boy carrying a big load of animal feed up the steep mountain. Whenever I stopped to take a sip of water and to catch my breath, I would still see him walking up at a slow but steady pace. I must say he was very fit since I had already started feeling the intensity of the steepness.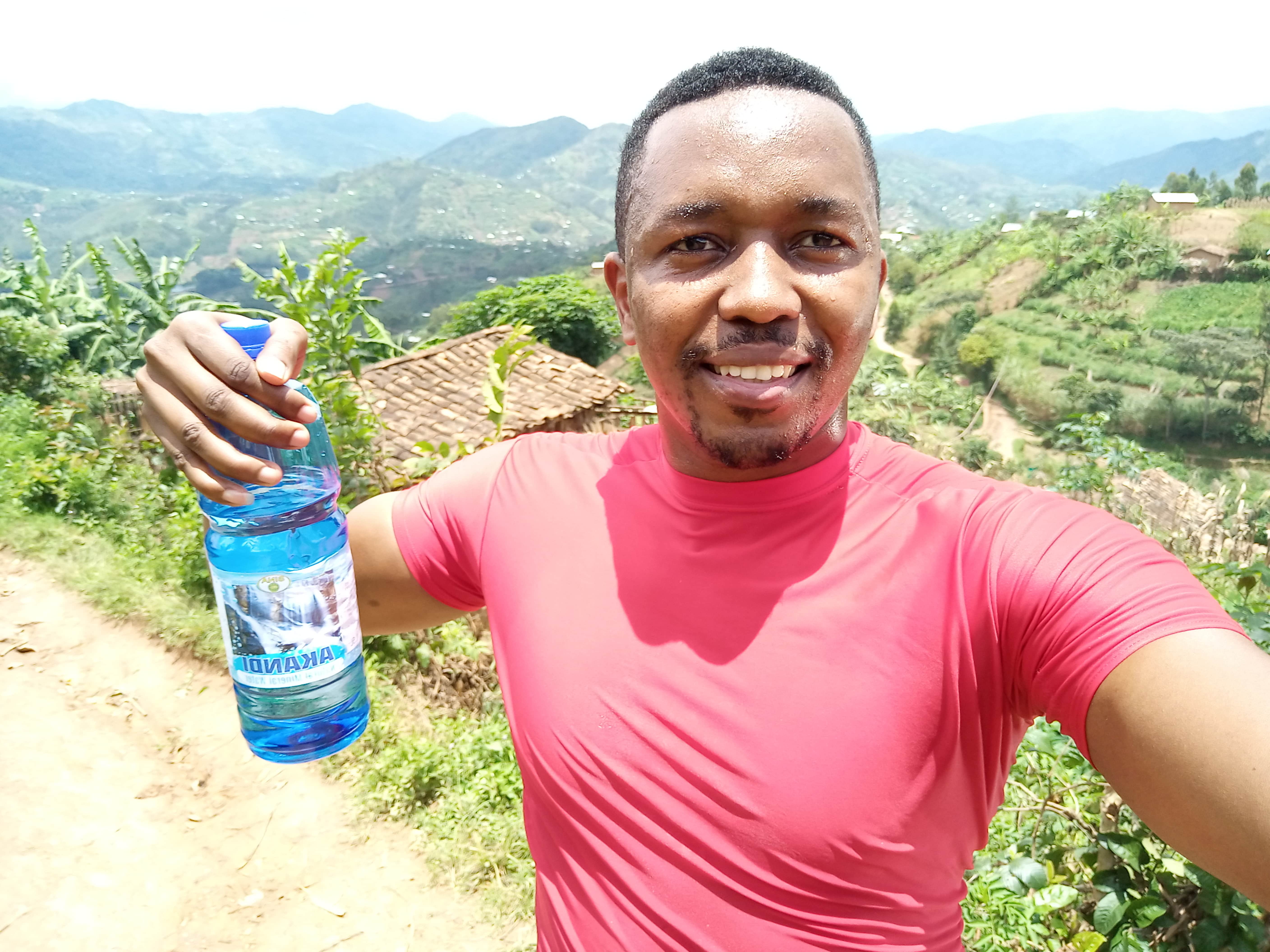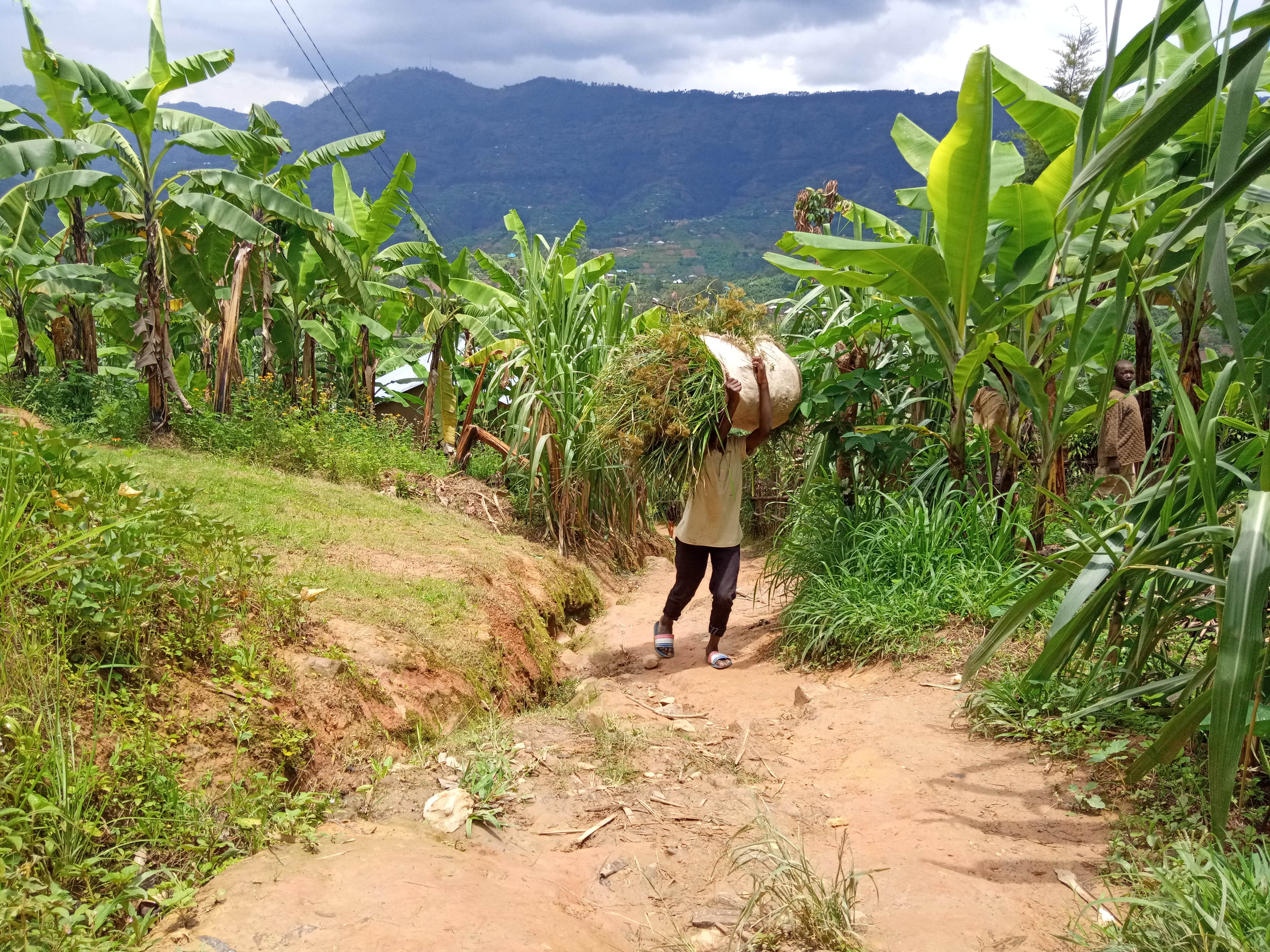 I stopped occasionally to enjoy the magnificent and changing views as well as to take nice shots for the memories. I listened to some energetic music all the way through to the summit, it felt like I was in another world. I got to the summit in 2hrs and 13 min, which means I was quite fast on the hike and was in a good fitness condition after running the Nyungwe Marathon only 2 weeks prior to the hike.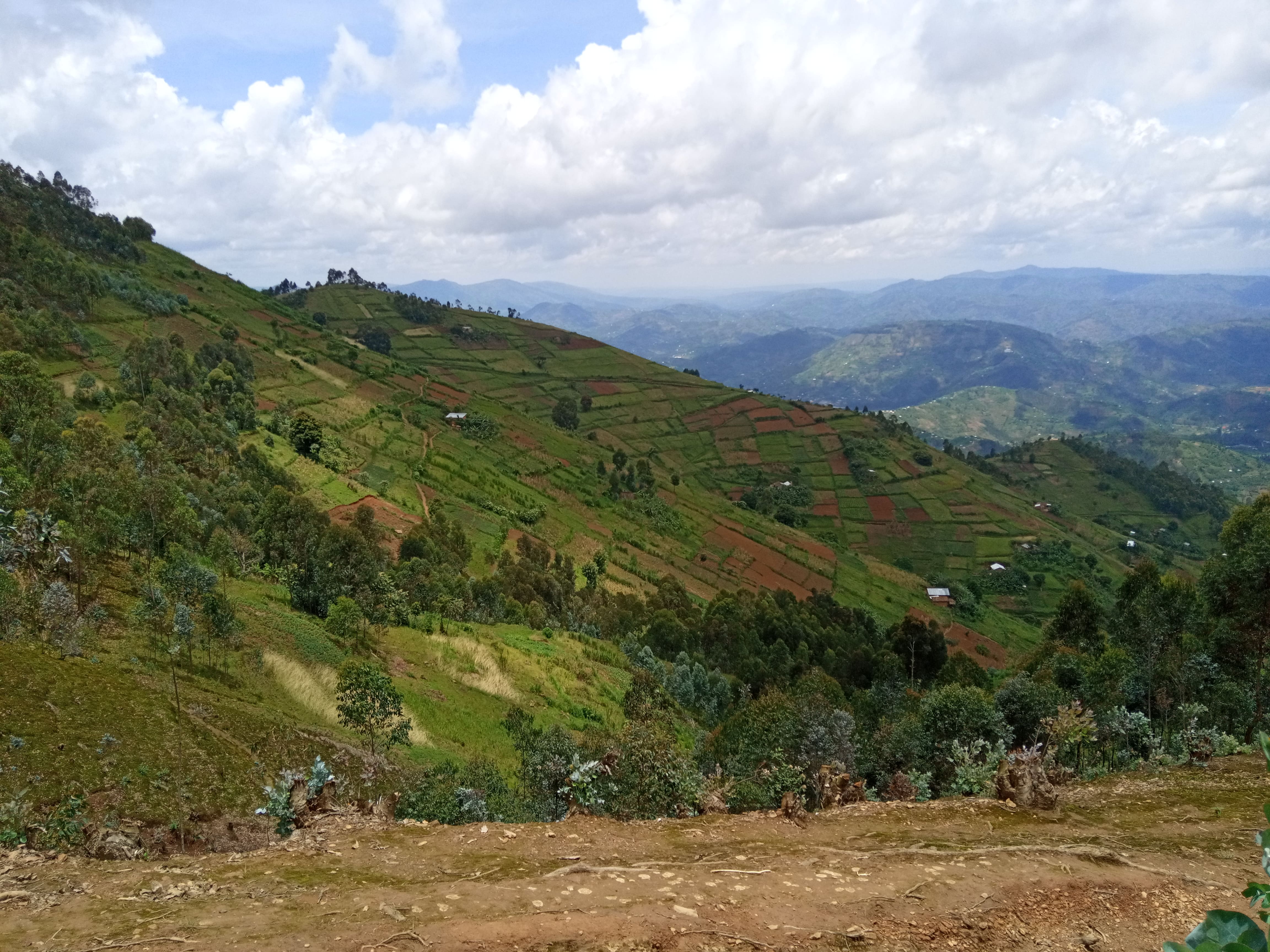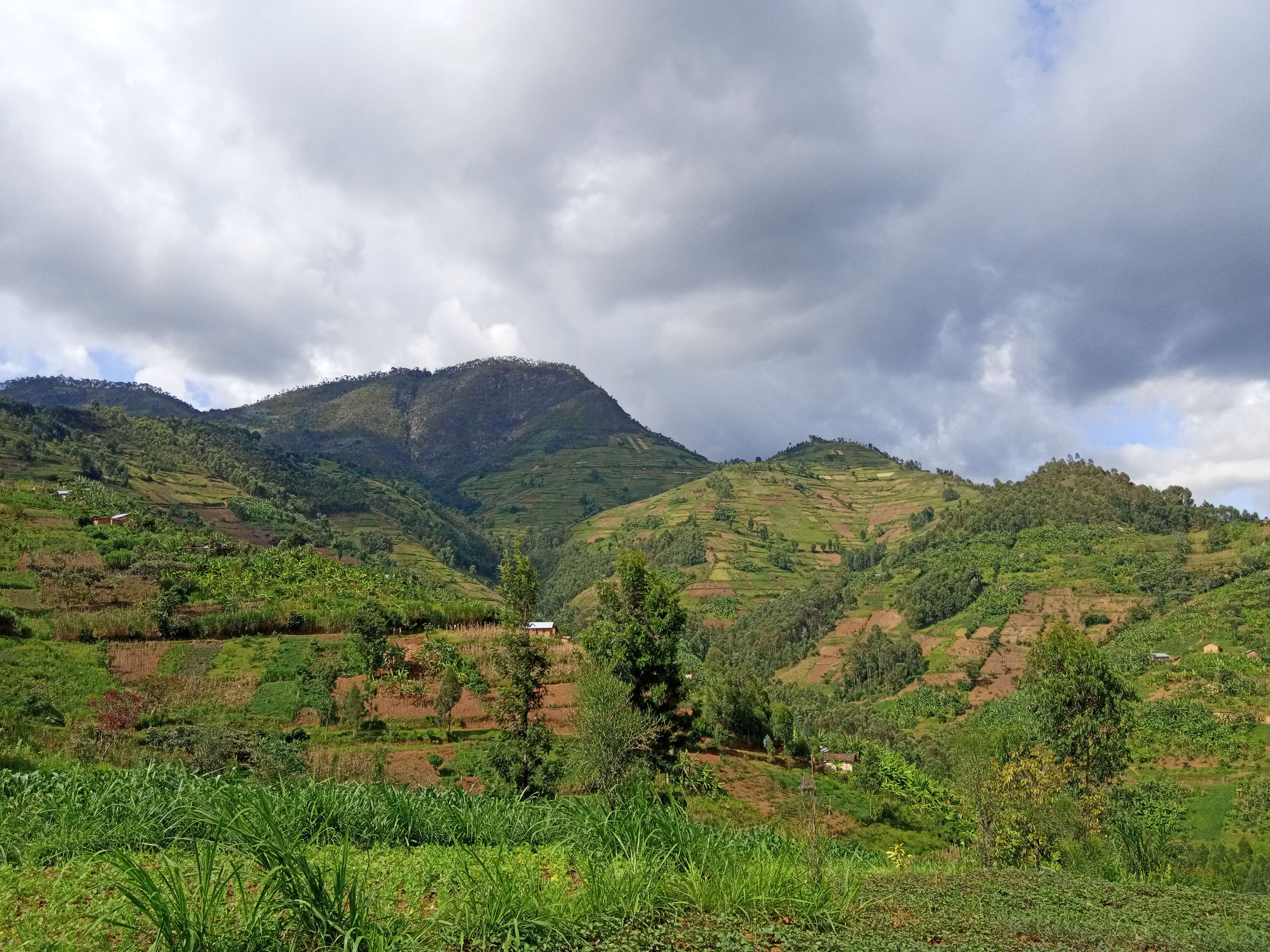 At the summit, I met 2 carpenters that were building some cabins there. In a couple of months I think it will be a nice place to go chill, have some nice food and drinks with friends. I shared the snacks I had brought to the summit with the carpenters, went around taking some shots and visited the source of river Nyirarucyaba. Unfortunately I couldn't have engaging conversation with the carpenters since they would only speak Kinyarwanda but they helped me take a good summit photo.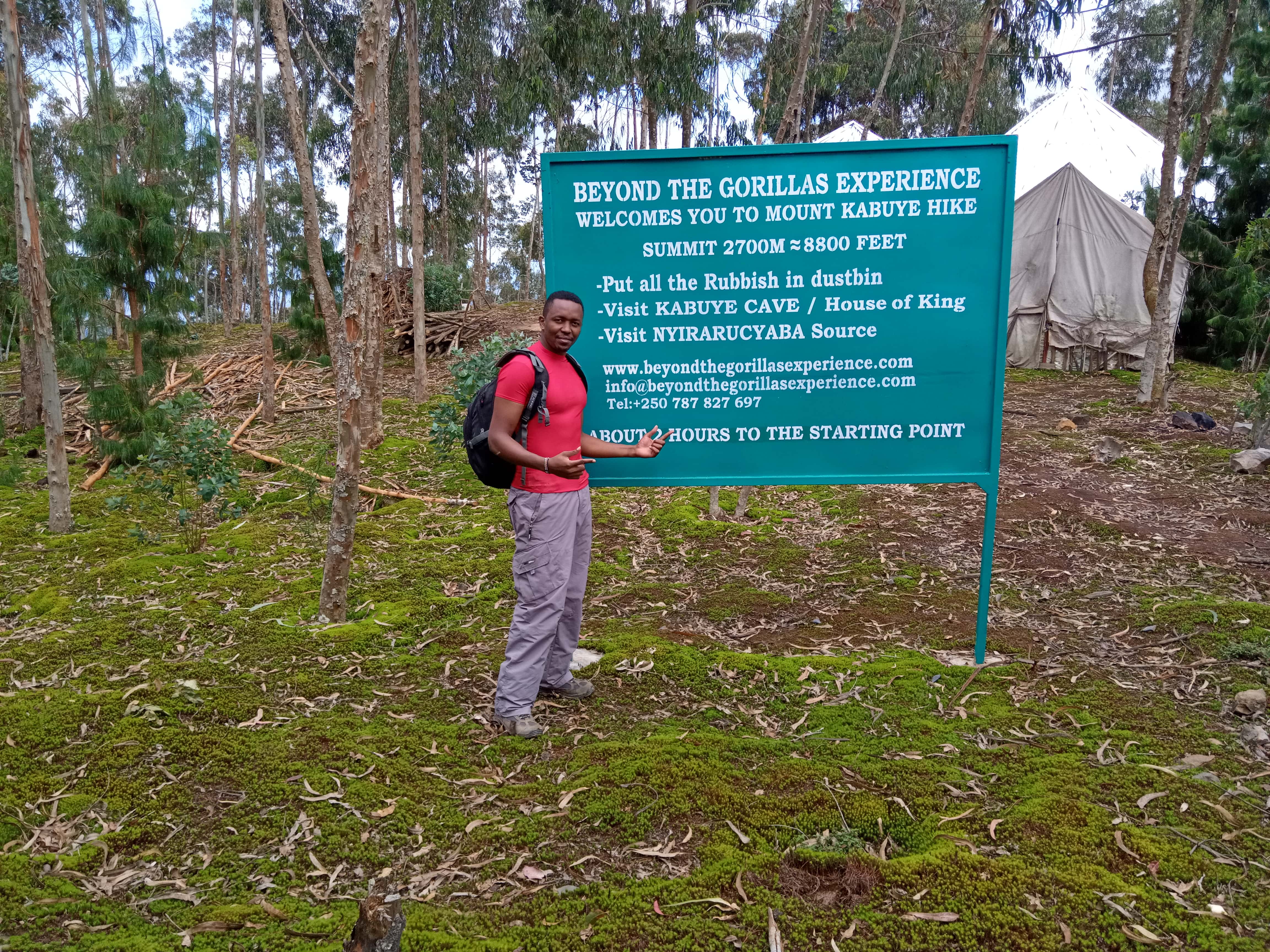 I stayed at the summit for around 1 hour and had to quickly descend the mountain since there were heavy clouds and looked like it could rain at any moment. It didn't rain but the trail was so slippery [mold and water logging] on the way down and I kissed the ground a couple times but it wasn't all bad.
After a successful descend in around 1 hr 20 min, I could feel the intensity of the braking since my legs were very shaky and could feel some soreness on my hips. I geared up again, said goodbye to my bike custodian and rode back to Kigali. Along the way I stopped to shake off and stretch my legs since they were clamping really bad. According to my Strava data, I burned a total of 2020 calories and my average pace was 19:06 minutes per kilometer.
This was definitely my longest ride on a bike and it was so much fun and look forward to doing similar expeditions in the future when things fall back in place. I would encourage everyone to try doing a solo trip to whatever destination you have wanted to go and enjoy some self-time. Trust me you will definitely find it unique and fun. More hikes in Rwanda loading.
"Sometimes, you need to be alone. Not to be lonely, but to enjoy your free time being yourself." #Unknown